Security of your most precious assets, your data, should be an essential priority for all businesses in Greater Vancouver.
It doesn't matter if your organization is big or small because the sensitive data you store is valuable at any size. Hackers, attackers, and even automated web bots are all trying to gain access to your network to reach your customer and business information. If successful, the attackers can lock down your data and hold it for ransom. Even worse, they can release sensitive information to the world.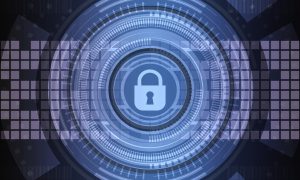 Research conducted by the National Cyber Security Alliance in the USA found that:
Almost 50 percent of small businesses have experienced a cyber attack.
More than 70 percent of attacks target small businesses.
As much as 60 percent of hacked small and medium-sized businesses go out of business after six months.
At GM Solutions, our goal is to provide you with the best cybersecurity protection possible, working within your budget and respecting your unique needs. We work with cybersecurity industry leaders, and third-party security experts audit our work based on NIST 800-53, NIST 800-171, and ISO 27001.
Everything starts with a free and confidential cybersecurity risk assessment. It will reveal where your company is at high risk to ransomware, hackers and cyber-attacks. After that, upon your request, we can work together to develop a comprehensive plan to ensure you have the best chance against current and future security threats.